Peace with God Today
Four Steps Down the Roman Road to Salvation
Have you ever thought about God? Many people avoid thinking about God, but then God starts moving in their hearts to seek Him. Maybe God has been moving in your heart to seek Him. God promised that if would draw near to God, He would draw near to you. God loves you and wants to spend all eternity with you. So, how do you seek God?
Step One–Acknowledge Your Sin
For all have sinned and fall short of the glory of God.

Romans 3:23
God loves people, but sin separates people from God. 
People
  Sin                       
All people sin and fall short of the glory of God. Should you be worried about being a sinner?
Step Two–Understand Your Wages and God's Gift
For the wages of sin is death, but the free gift of God is eternal life in Christ Jesus our Lord.

Romans 6:23
The wages of sin is death.  Open and shut case: you lose. You sin, you deserve the death penalty.
Sin
⇒
Death Penalty
Great News!
God does not want to kill you.  
Instead, God offers you the free gift of eternal life. 
Free Gift from God 
Why would Jesus offer sinners like us a free gift?
Step Three–Believe that God Loves Sinners
But God demonstrates His own love toward us, in that while we were yet sinners, Christ died for us.

Romans 5:8
While we were sinners, God loves us.
God Loves Sinners 
Christ Died for Sinners like us on the Cross.   
Jesus took my place on the Cross. Jesus died for me.
✞ Jesus died for me.  ✞
Step Four–Pray the Prayer of Salvation with Faith
that if you confess with your mouth Jesus as Lord, and believe in your heart that God raised Him from the dead, you will be saved.

Romans 10:9
  Accept the Free Gift of Salvation Right Now.  
 Pray this prayer of faith.
Lord Jesus, I confess that I am a sinner and fall short of the glory of God.
Lord Jesus, I confess that I deserve the death penalty. I repent of my sins.
Lord Jesus, I believe that You died on the cross in my place, because You loved me and paid the death penalty for me.
Lord Jesus, I confess you as Lord of my life.
Lord Jesus, I believe that God raised You from the dead.  I accept right now Your gift of forgiveness for all my sins, and thank You for saving me.
Lord Jesus, thank you for coming into my life as my Lord and Savior.
Amen.
If you prayed that prayer in faith, please send me an email
Contact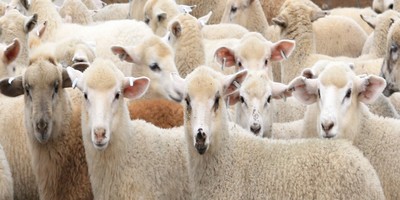 Contact Christ Assembly
---
We would love to get to know you and help you walk daily with Jesus Christ. At the moment of salvation, the Holy Spirit of God comes into our lives and makes us new creations. You have an abundant life in front of you, filled with joy and peace with God. We must learn from Jesus, and He is humble and gentle with us.
Praise God for His precious gift of love in Jesus Christ our Lord!
Peace with God │Spiritual Peace